Today's vinyl flooring
is waterproof, beautiful, and engineered to last. Vinyl is the perfect choice for busy households that don't want to sacrifice style and visual appeal for easy maintenance and budget-friendliness.
Often called resilient flooring, luxury vinyl is a hard surface that photo-realistically simulates the looks of real hardwood, tile & stone. Vinyl is also easy to maintain, making it a great choice for areas that are regularly exposed to foot traffic or moisture.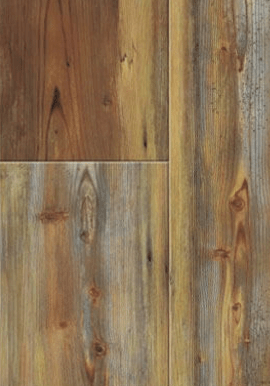 Vinyl flooring is
easy to care for and needs minimal maintenance. Luxury vinyl tile, plank, and  vinyl sheet flooring have evolved into sophisticated products that busy families and are choosing over wood and tile, because easy-care vinyl looks so similar to the natural surfaces they mimic.
Our flooring experts can help you decide which type of vinyl flooring is right for your project and budget.
What Vinyl Is best For me ?
Luxury Vinyl Plank (LVP) as the name implies, comes in plank form. The plank allows the luxury vinyl to mimic hardwood or ceramic planks. They come in a variety of styles that vary from hand-scraped wood to long tile sections complete with the embossing and texture of each. 
Luxury Vinyl Tile (LVT) is designed to mimic the look and texture of stone or ceramic tile. Featuring gorgeous natural colors and textures, these tiles look and feel like the real thing while offering additional qualities not found in the original. 
Sheet vinyl is a functional, versatile flooring solution that gets installed in large pieces that are seamed together in a manner very similar to carpet. You'll find sheet vinyl in a variety of colors and styles ranging from traditional stone to geometric tile patterns.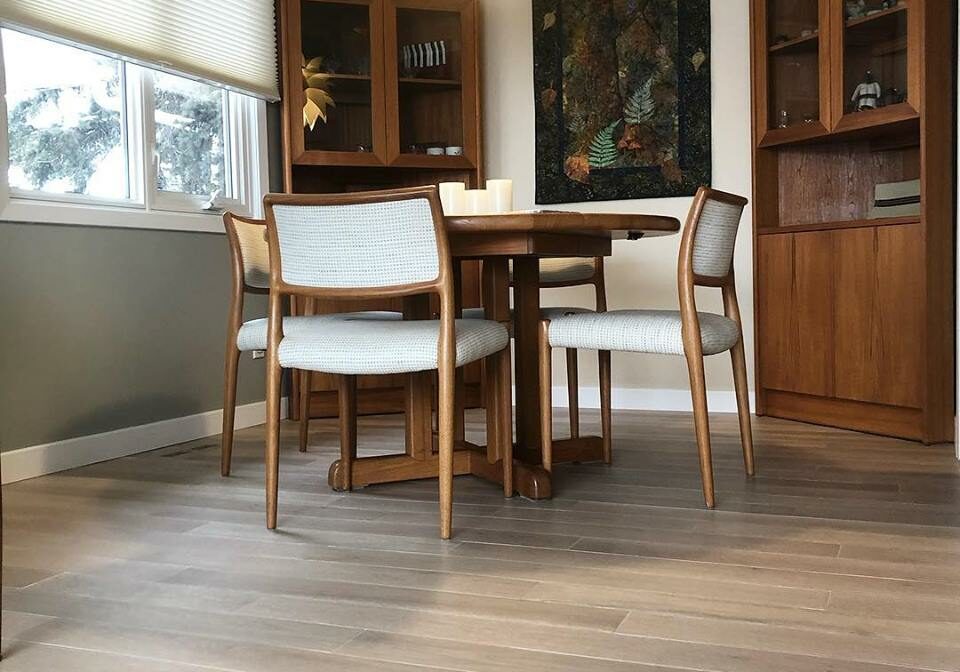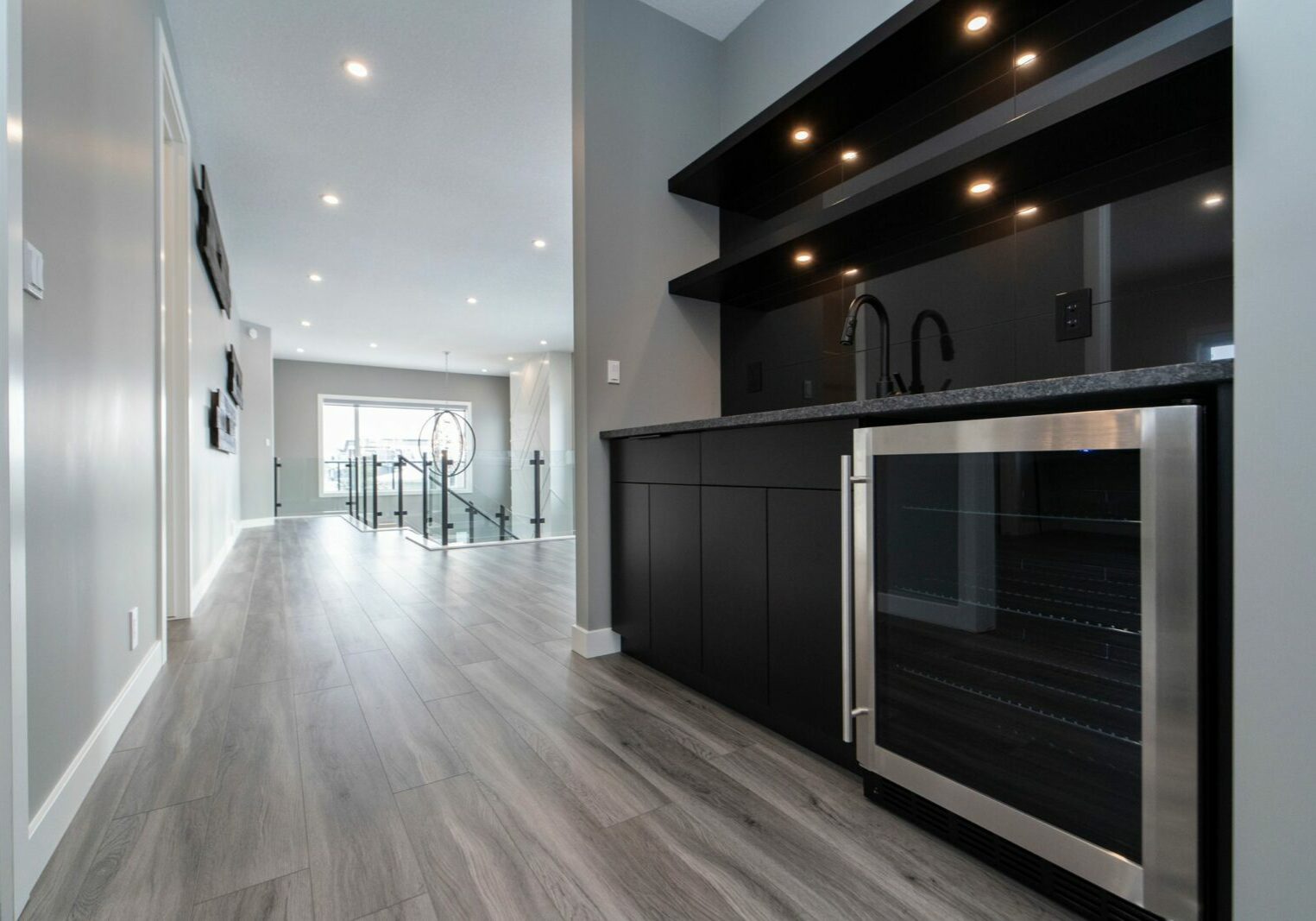 Vinyl Installation
We help you every step of the way after you've selected your new floor:  professional on-site measurement, removal of old flooring, and skilled installation that includes moving your furniture and replacing trim. We do it all expertly, so your floor will look amazing and give lasting satisfaction. 
Apply For Financing
At BFC Flooring & Design Centre, we welcome the opportunity to help with your flooring and home improvement needs. Learn more about our special financing options, designed to increase your buying power when you need it most.
Vinyl Inspiration Gallery