Keeping Your Carpet Looking New
CARPET CARE TIPS
Preventative Maintenance
A cork floor should be swept frequently enough, depending on the amount of traffic it gets, to remove loose dirt and debris off the floor. You can also use a vacuum! But make sure its on the hard floor setting, the vacuum is in good condition and does not have metal rollers that will damage the soft cork.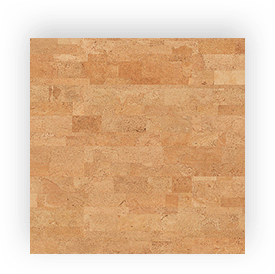 CARPET CARE TIPS
Mopping
Mopping cork floors can be tricky, they are vulnerable to damage. Keep it mild and only go with damp or dry mops. Don't use harsh or abrasive cleansers on a cork floor. And also be sure to test an inconspicuous location if you are unsure. It's safe to clean natural cork with vinegar and water. Otherwise, chose a pH-balanced cleanser or cork floor detergent diluted in water.
CORK FLOORING CARE TIPS
Damages, oh no
Have you experienced a damage to your cork flooring that can't be fixed? Do not worry. Cork flooring comes in easy to install planks, this also means that they are fairly easy to replace plank by plank if absolutely necessary. A professional will be able to complete this for you in a short time frame.